Our Team
Board of Directors
The Montreal Irish Monument Park Foundation Board of Directors is a dynamic group of passionate and dedicated individuals with four volunteers from the Irish community of Montreal, a representative from Hydro-Quebec and observers from the Ville de Montreal.
We also must recognize the many individuals who lent their support, their names and their energy to the cause of the Park Foundation over the years. Our sincere thanks to all of you.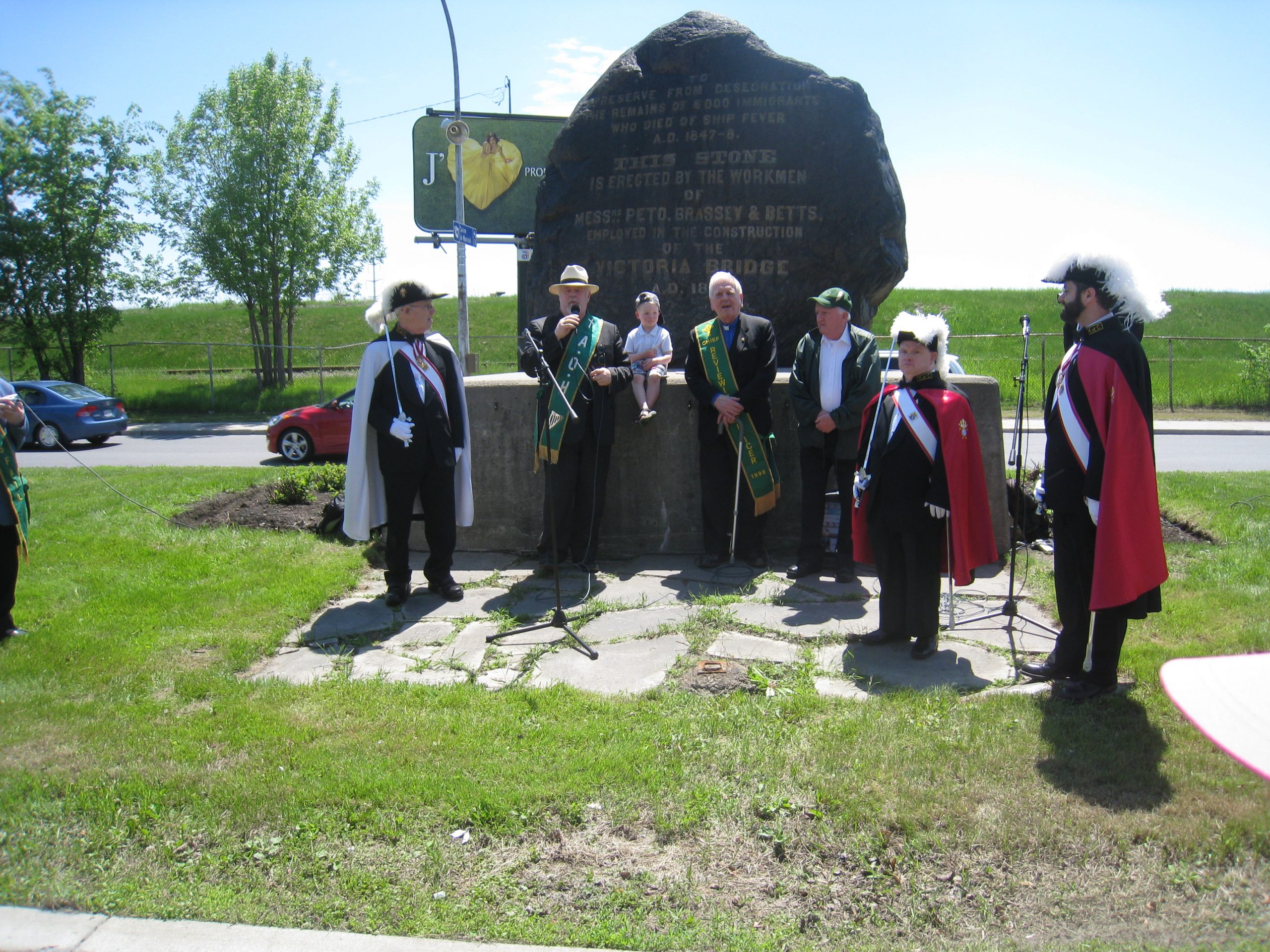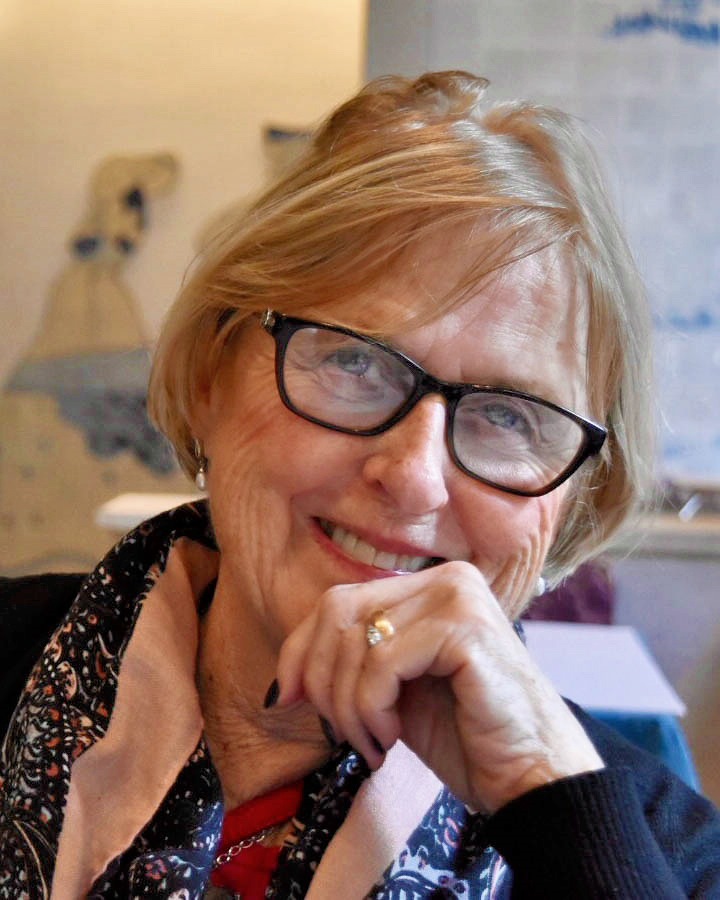 Lynn is a Director of the Montreal Irish Monument Park Foundation and serves on the Finance/Fund-Raising Committee.
Born in Buckingham, Quebec, Lynn has spent her adult life in Montreal where she received a Bachelor of Education degree from the University of Montreal and an Honours English degree from Loyola College. After teaching for several years, Lynn and her husband Paul Doyle, started a fundraising business which she ran until she retired.
After her two sons graduated from Loyola High School, Lynn was invited to join the Board of Governors of the school. She also served on the Parent's Committee of Villa Maria High School where her daughter graduated.
Lynn has been active in the Montreal Irish community ever since joining the St. Patrick's Society of Montreal. While there, she started the St. Patrick's Society Christmas Concert and founded Cine Gael Montreal. In 1999, Lynn became the first woman president of the St. Patrick's Society.
She served on the board of the St. Patrick's Square Foundation for twelve years and is proud to be a Warden of St. Patrick's Basilica.
Lynn continues to chair Cine Gael Montreal which is in the 30th year of screening Irish films at Concordia University's De Seve Cinema.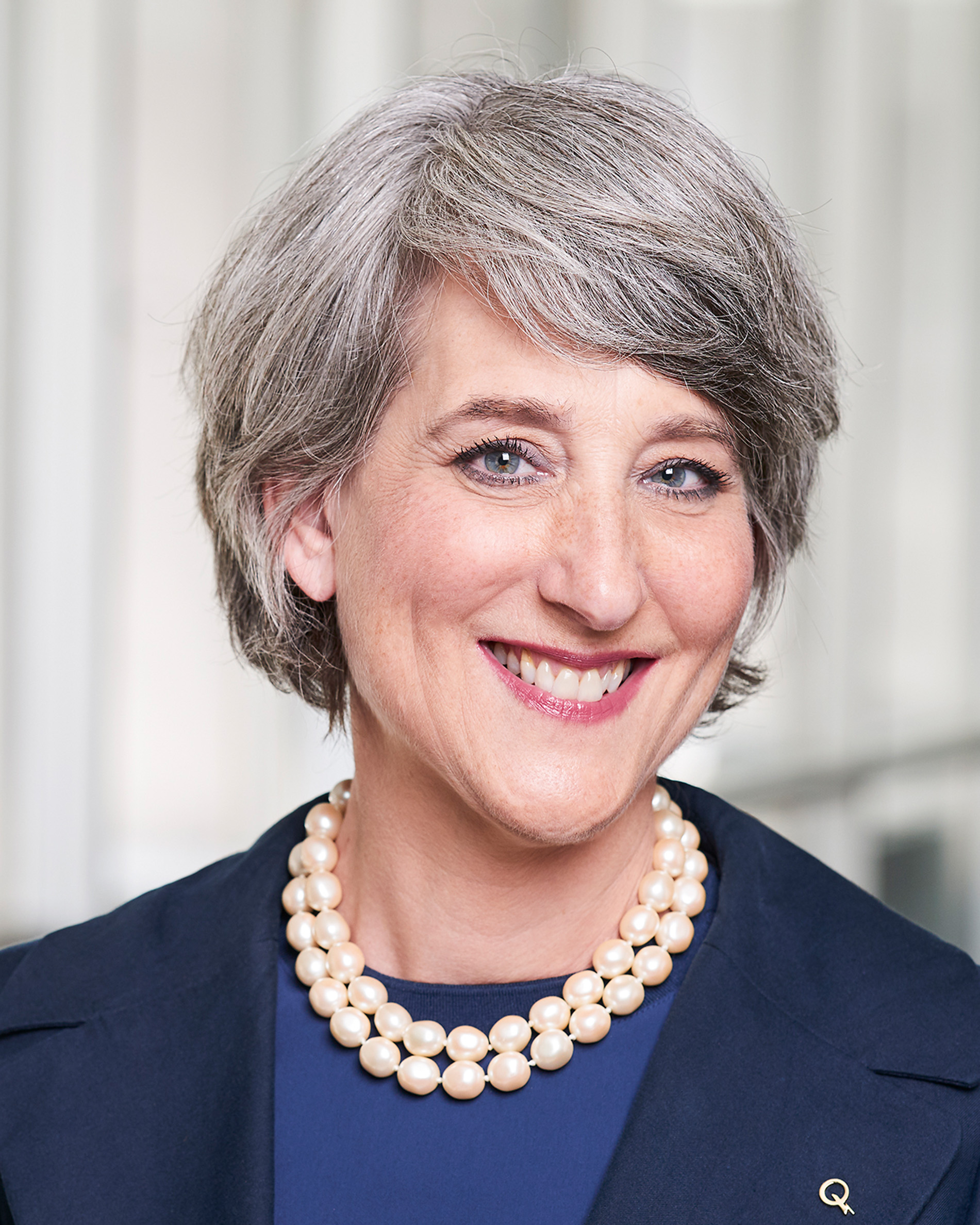 Marie-Claude Durand joined Hydro-Québec in 1992 as a public affairs advisor. In this capacity, she provides strategic advice on issues management, communications and public affairs to generate support for the company's projects. In 2000, she took charge of the Investor Relations team, responsible for informing analysts and institutional investors of growth strategies as well as managing relationships with rating agencies. In 2015, she was appointed Manager – Community Relations – Island of Montreal.
Before joining Hydro-Québec, she worked in the aerospace industry in Boston, Washington, Strasbourg and Ottawa.
Marie-Claude Durand holds a bachelor's degree in history from the University of Montreal and a master's degree in public affairs from Boston University. She holds a certification from the Ivey School of Business of the University of Western Ontario in Investor Relations as well as the Canadian Securities Institute Course on Investement Management and Trading.
Particularly interested in encouraging the academic perseverance of youth, she conceived the documentary television series Les Persévérants broadcasted on ICI RDI, ICI Explora, ICI Radio-Canada and TV5 Monde in 2014.
Marie-Claude sits on the board of directors of the Chambre de commerce de l'Est de Montréal and of the West Island of Montreal Chamber of Commerce.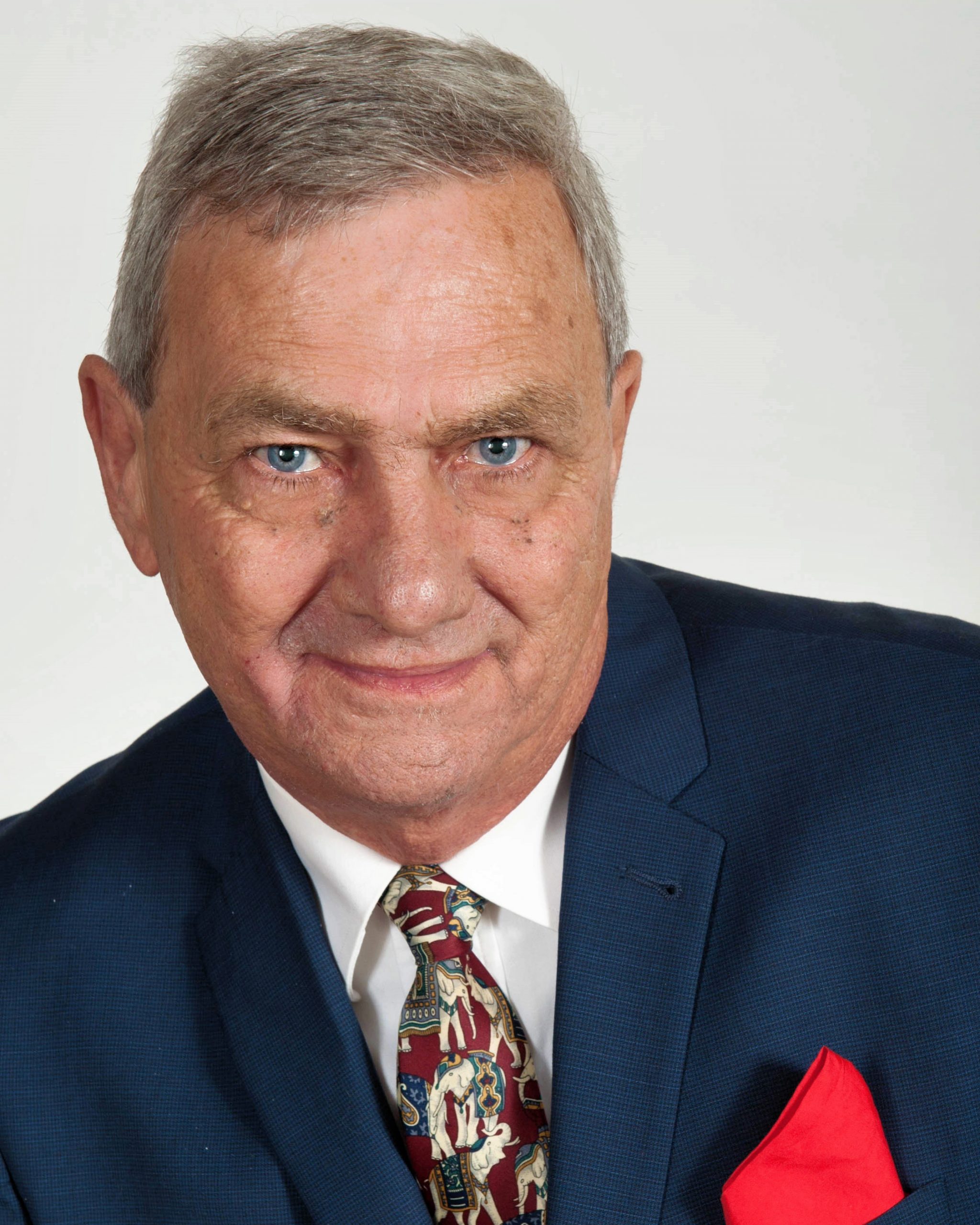 Fergus Keyes, with 100% Irish heritage, was born and raised in Montreal.
He retired after a successful career in senior management positions in the Canadian private security industry.
He then attended McMaster University & the DeGroote School of Business where he earned a degree as a Chartered Director with a speciality in Board of Directors and Governance issues.
Fergus has served on a number of non-profit Boards – including as Chairman of the Centaur Theatre; Chairman of the Unified Board for 3 CHSLD including Father Dowd; St. Margaret's and St. Andrew's; Chairman of the Board for the Canadian Society for Industrial Security and many others. He is currently the Secretary of the Board for Alzheimer's Montreal; a Board member for Quebec Anglo Heritage Network etc.
He was much involved in an effort to restore an old Irish cemetery at Saint-Colomban, Quebec; and for more than 10 years – he has been involved in the efforts of the Montreal Irish Monument Park Foundation, and the project to build a world class memorial space around the Black Rock.
Over the years, Fergus has made approximately 50 presentations to a variety of individuals, groups, and elected politicians and media representatives in order to gain support for the project.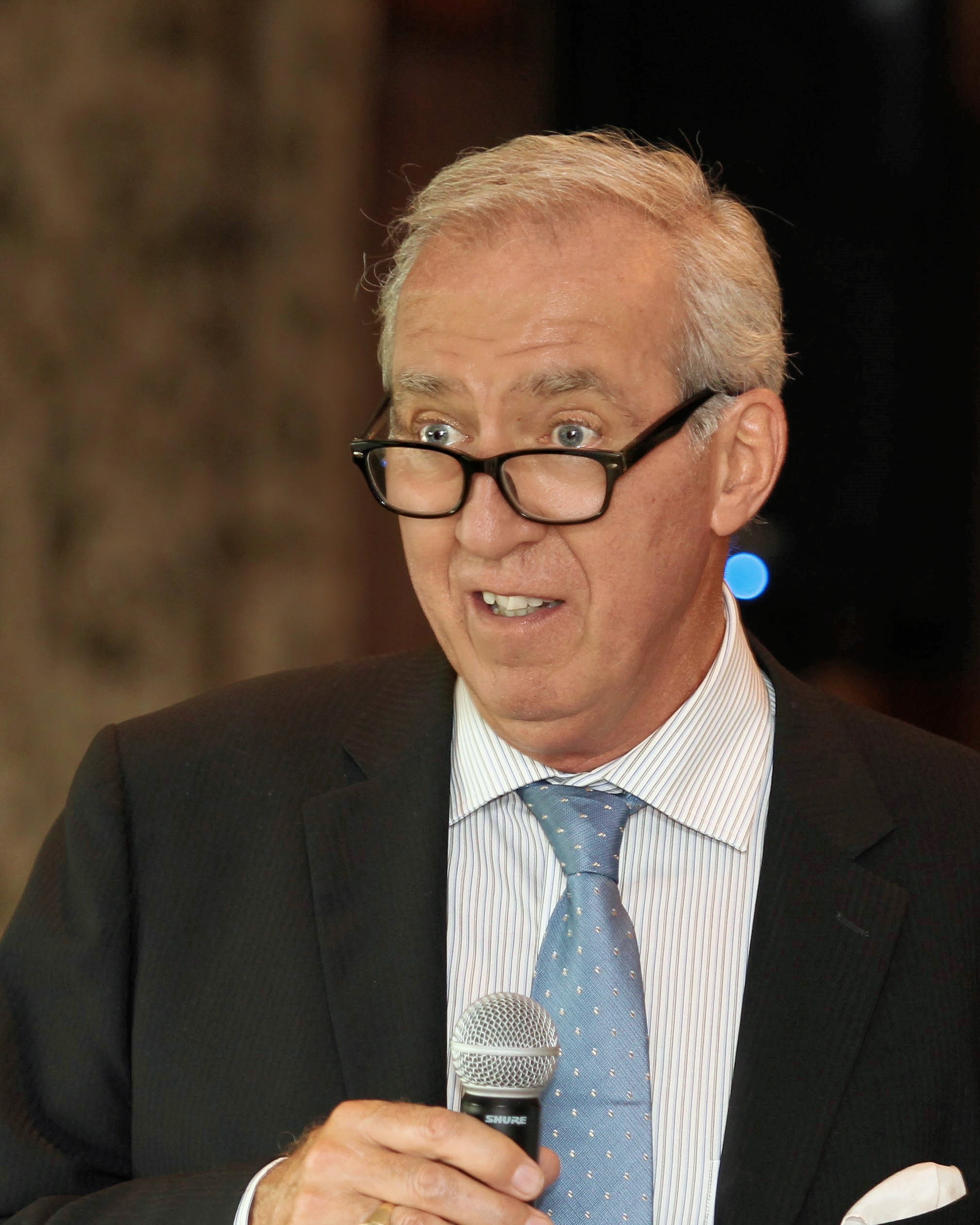 Scott is a 6th generation Irish Quebecer whose ancestors hail from just outside Kilkenny in Ireland and whose family emigrated to Canada in the 1820s and settled in a community near Mirabel north of Montreal called St. Columban.
A graduate of Loyola High School and Concordia University, Scott was a well known entrepreneur in Montreal owning and operating a small chain of five car stereo and car accessory stores in the 1980s as well as a consumer electronics retail store called La Boutique Electronique and five Bell independently contracted Bell retail outlets from the early 1990s until his retirement in 2014.
Scott has been an active volunteer serving in many senior positions in not-for-profit organizations such as the Loyola High School Alumni Association (President 1999- 2003), the Independent Communications Dealer Association of Canada (President and Chairman 2004-2011), the St. Patrick's Society of Montreal (President 2016 to 2018), the St. Patrick's Development Foundation (Director 2018 to date) and of course as Director of the Montreal Irish Monument Park Foundation since 2020 and as President of its Finance and Fundraising Committee.
He continues to work as a consultant for small businesses in the Montreal area and is married with three grown children and one grandchild.
Born in Montreal, she completed her BA at Concordia University and her Landscape Design certificate at Guelph University. She is currently working on her MSc at Concordia University in Geography, Urban and Environmental Studies. She is a retired Landscape Designer after many years of working on both commercial and residential properties. Her interests are family, genealogy, history, reading, traveling and sports. She is the proud mother of five adult children who live across Canada and France. She has seven grandsons who keep her active!
She is passionate about history and volunteers her time to community programs aimed at protecting and promoting history, whether it is researching for a project for the McCord Museum, interviewing for a documentary or fundraising for family history societies, it is a contribution she considers invaluable for future generations. As a member of the St. Columban Irish, she was part of a team of volunteers who worked tirelessly to raise funds to restore an Irish cemetery containing many broken headstones, some dating back to 1826.
She loves education and sports. She has served in many volunteer capacities, such as coach, manager, and fundraiser in local sport and educational institutions with an aim to provide opportunities for kids to flourish.
Kelley continues to actively pursue her passions and is president of the Canadian Irish Migration Preservation Network, whose mission is to research and promote Irish Heritage in Canada and abroad and to create a dynamic network of groups and individuals with similar goals.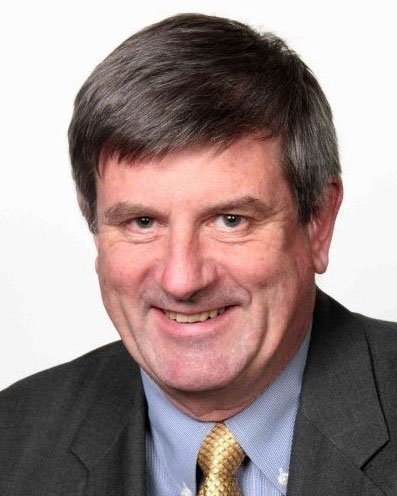 Vivian Doyle-Kelly arrived in Canada in the 1980's armed with a Chartered Accountant designation and a Masters degree in Economics from Trinity College Dublin. His initial reason for crossing the pond was a two-year assignment with Touche Ross (now Deloitte). He has remained in Canada ever since.
Upon completing his assignment with Touche Ross, Vivian enjoyed a successful career in the industrial distribution sector as President of MBS Bearing Service, during which time MBS earned the distinction of being recognized as one of Canada's 50 Best Managed Private Companies prior to its successful sale.
Believing in the principle that "Green is good for business" he went on to found the energy efficiency services company, Eco-Watt Inc., delivering guaranteed cash-flow for clients while reducing the use of natural resources. Subsequent to Eco-Watt he has held Executive and Financial C-level positions in the manufacturing, aerospace, mining and metal sectors typically developing entrepreneurial, owner-managed companies.
In 2019, Vivian and his spouse, Marlene founded Épices & Tout, a gourmet food boutique located in Vieux-Longueuil which specializes in high-quality, artisanal food products made in Quebec, strongly supporting the development of this sector.
Currently he acts as Chief Financial Officer in the HRVST Limited group of companies bringing his passion for growing entrepreneurial, owner-managed companies to the nascent field of Controlled-Environment Agriculture.
A strong believer in community organizations, Vivian has devoted many hours to the voluntary sector, serving as CFO of the Montreal YMCA, National President and National Treasurer of The Kidney Foundation of Canada, as well as President of the Ireland-Canada Chamber of Commerce in Montreal. In 2002, he was awarded the Queen Elizabeth II Golden Jubilee medal for volunteer service in Canada.
With Marlene, he now divides his time between Montreal and the Eastern Townships and follows his son Christopher's career as a specialist in Emergency Room Medicine and Wilderness Medicine in Vancouver and his step-daughters' dynamic careers in Toronto.
Many thanks go to our Donors and Supporters