Donate
We appreciate all your support
There are many ways that you can help to support the efforts of the Montreal Irish Monument Park Foundation and principle among them is to make a donation to help fund the design and construction of the memorial park.
It is important to note that all of the participants, directors and advisors are all unpaid volunteers who simply believe in our vision of a proper memorial to preserve the sacred ground that the Black Rock both marks and protects and to commemorate the oldest monument to the Great Famine in the world.
Close to 100% of all donations will go directly to the project with only a small percentage to cover administrative expenses and marketing.
We need champions from all walks of life to make this dream a reality.
Will you join us?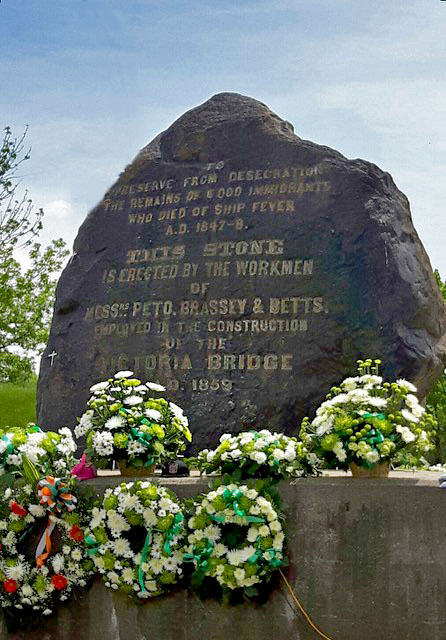 Donations by cheque
If you would like to donate by cheque, please make your cheque payable to:
Montreal Irish Monument Park Foundation
c/o 462 rue Bourgeoys
Montreal, Quebec  H3K 2M1
Donations ONLINE
Donate easily by credit card with PayPal without creating an account or use your PayPal account to contribute.
If you would like to donate by "Interact E-Transfer", please forward your donation to: info@montrealirishmonument.com.