Montreal Irish Monument Park Foundation
Remembering the Irish immigrants who fled the Great Hunger in Ireland in 1847.
Learn More
Donate
Our Project
We are working to build a beautiful world-class memorial space around the Black Rock on the Montreal side of the Victoria Bridge.
There, we will remember the 6000 Irish immigrants, who fled the Great Hunger in Ireland, and unfortunately perished. They were buried in the area in 1847.
The memorial would also honor the many Montrealers spanning all languages, religions, and origins that provided help and comfort to these dying Irish. Many of these caregivers also gave their lives in this great humanitarian effort.
Please explore the site and become acquainted with our plans.
Our Plan
A Place for All
The Park Foundation undertook extensive consultations between 2017 and 2020 with the Ville de Montreal, Hydro-Quebec, the Southwest Borough, consulting firms, and other interested parties to arrive at a preliminary design for the memorial park that was unanimously accepted by all.
For more details, please look to the webinar of March 18th 2021 which is featured on this website.
The Irish Monument Park will commemorate the Irish who lost their lives in Montreal in the aftermath of the Famine. It will be a sanctuary to protect the sacred ground and the 6,000 souls who lie there and will pay tribute to the many Montrealers who came to their aid.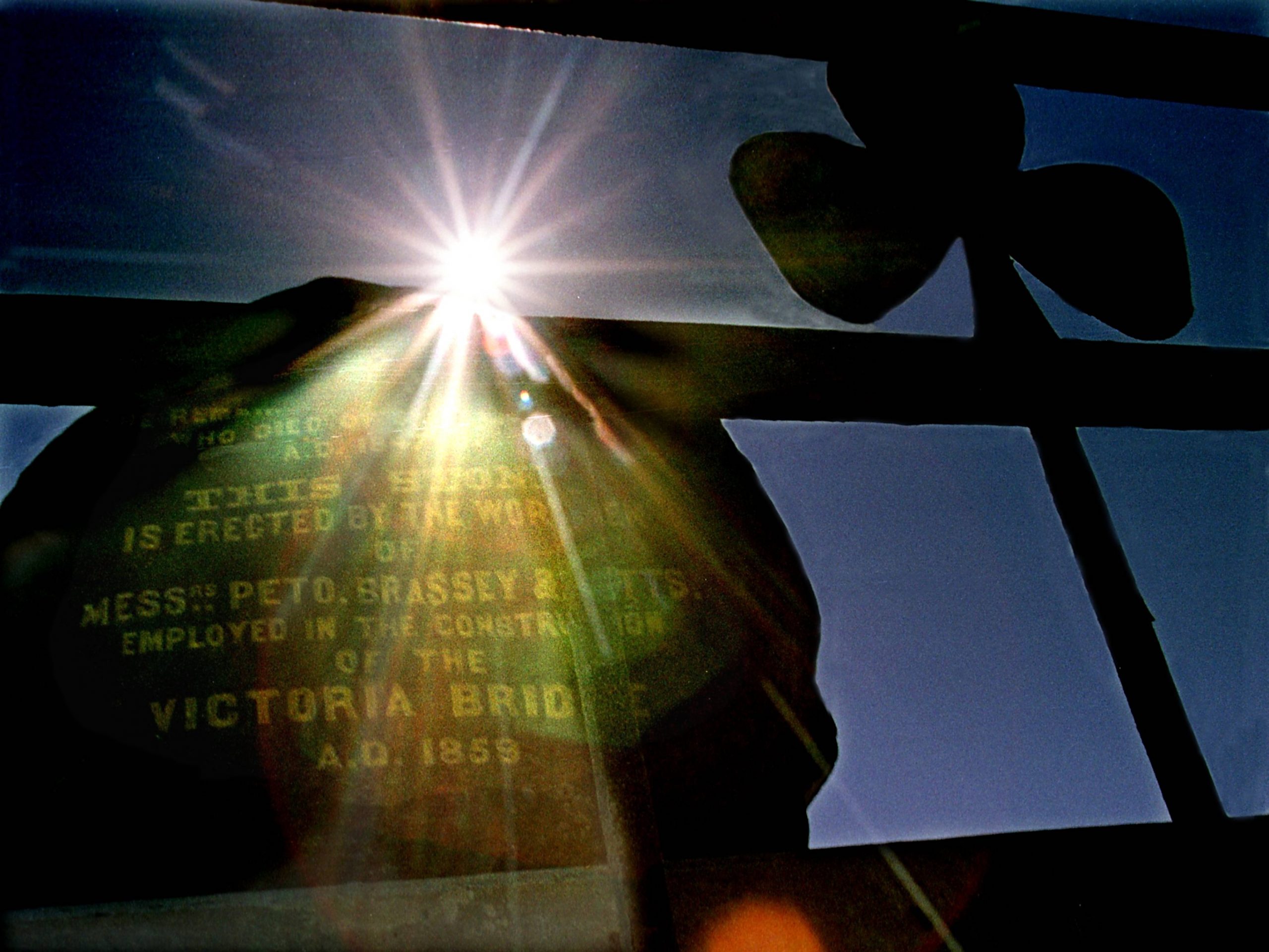 A place of profound significance, the park will provide a gathering place for the local Irish community, a site of pilgrimage for the global Irish diaspora and an important memorial to visit for those interested in this chapter of Montreal's and Quebec's history.
We expect to be able to fully complete the final designs and models by late 2023.
Construction on the park will begin in 2026 once the Hydro-Quebec sub-station is completed (2024) and the Ville de Montreal redirects Bridge Street and repurposes la rue des Irlandais (2025).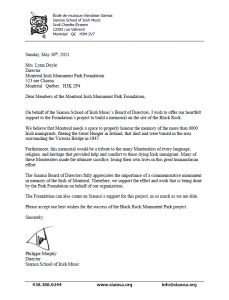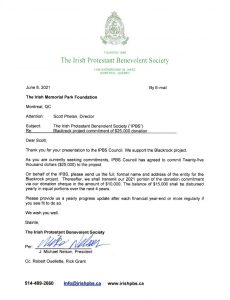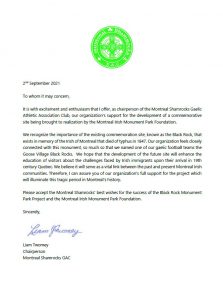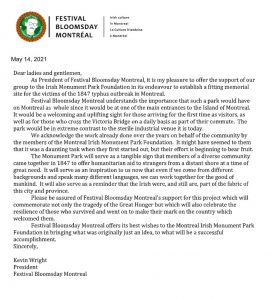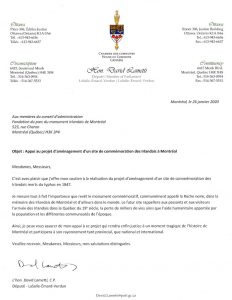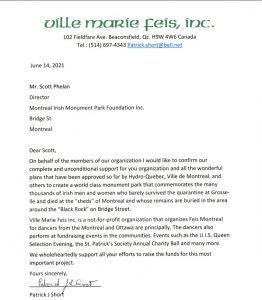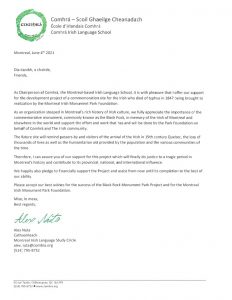 "I think it's a story that demonstrates some of the values of Montreal — that solidarity, generosity, welcoming of new arrival, the immigrants to Montreal. It's a beautiful story to tell. It's an important story,"
"This isn't only Irish history, it's the history of all people of Montreal. It's big Quebec history, big Canadian history, and could be considered big North American history because so many Americans have Irish heritage and many of them came through this area."